---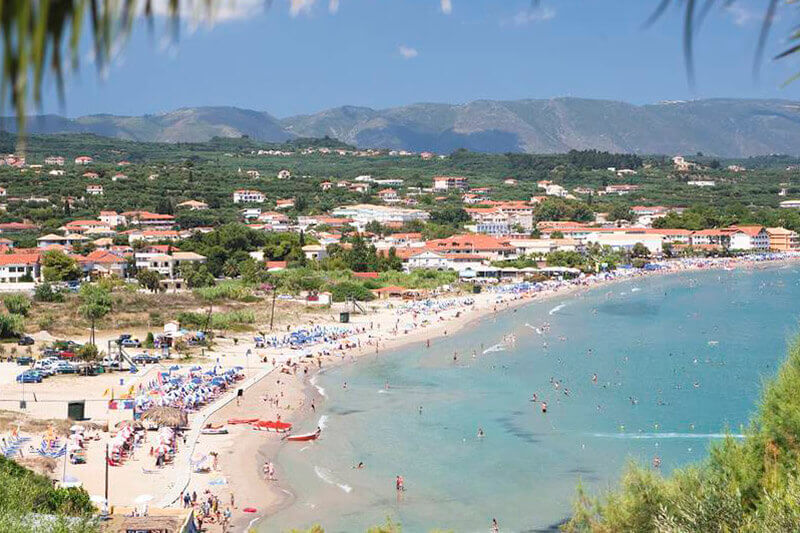 Tsilivi.com is a guide solely dedicated to help all guests looking for information about accommodation, dining, transport, beaches, places to see, etc in the beautiful resort of Tsilivi Zakynthos as well as other attractive tourist resorts like the greater area of Planos, Bouka and Gaidaros beach, Tragaki, Kipseli, Belousi, Varres and Akrotiri.
Tsilivi is situated on the North East coast of the idyllic island of Zakynthos or Zante (as it is widely known), 9km from the airport and 5km from the capital of the island, Zante Town.
It has fast become one of the main tourist resorts on the island, bustling with many traditional family run tavernas, restaurants, bars and night clubs making it one of the island's 'hot spots' for entertaining nightlife.
Originally a small resort, it has expanded in recent years and become THE place to stay for lively exciting holidays without moving away from its traditional Greek heritage.
---
Weather

forecast in Tsilivi
---